Deutsche Bank – your strategic partner in Belgium
As a company, business or organization, you can trust our Corporate Banking services to provide an answer to all of your challenging questions and demands. Thanks to our international network, combined with our knowledge of the local market, we can offer you an in-depth financial expertise. You will also have access to our broad range of solutions and services: from payment processes to corporate finance that supports IPOs and Mergers & Acquisitions.

Dedicated Customer Service 
You can expect a dedicated and personalized Customer Service team with people who know you and understand your needs and demands. This enables them to solve any problems and answer all your questions.
Customized Advisory Service
You are supported by customized advisory services that will positively transform your treasury thanks to innovative solutions.

Sustainable Relationship
We build long-term, sustainable relationships and are loyal to you and your business.

Deutsche Bank voted "Best Corporate Cash Management Belgium 2022"
Deutsche Bank has repeatedly underlined its leading position in global cash management with a total of 16 No. 1 positions in Euromoney's Cash Management Survey 2022. The bank was named the leading provider of cash management services to corporates in Western Europe and Germany – marking 11 consecutive years of leadership – along with six other countries.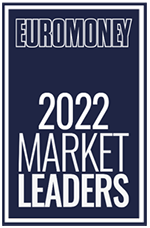 We are driven by a very strong conviction
to help shape the global change to a sustainable,
climate-neutral and social economy
– Christian Sewing
For latest processing times of transactions, we refer to the following Cut-off Times.

Check and download our last exchange rates.